Elevate your practice with Foot Mobilisation
CPD Training for Podiatrists, Physiotherapists, Chiropractors and Wellness Practitioners.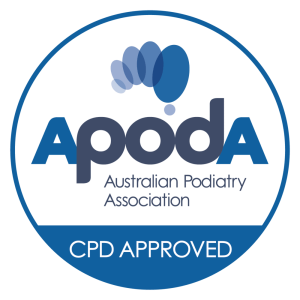 Unlock your potential with innovative podiatry techniques
Discover the revolutionary approach of Mobilisations, Manipulations, and Exercises (MME) and revolutionise your patient care. Led by experienced instructor Matt Maguire, this comprehensive course delves into the intricate techniques and exercises designed to address a wide range of conditions from head to toe. With over 10 years of successful implementation in his clinic, Matt brings his expertise to guide you through this transformative system.
Gain the skills to realign joints, reduce inflammation, relieve pain, and improve functionality for your patients. From podiatrists to chiropractors, physios to osteopaths, this course is tailored to diverse practitioners.

Whether you're a Podiatrist, Physiotherapist, Osteopath or any other healthcare therapist wanting to improve your skills and build your practice, we have a course to suit you.
23rd & 24th March 2024

MME Level 1 & 2

Erko Physio, 154 Henderson Road, Alexandria NSW 2015
4th & 5th May 2024

MME Level 1 & 2

Hip to Toe, 138 Olsen Ave, Arundel QLD 4214
8th & 9th June 2024

MME Level 3 & 4
13th & 14th July 2024

MME Level 1 & 2
17th & 18th August 2024

MME Level 1 & 2
14th & 15th September 2024

MME Level 3 & 4
5th & 6th October 2024

MME Level 1 & 2
Do You Want A Private MME Course?
Take your team's skills to the next level with a private MME course hosted in your own practice. Led by expert instructor Matt Maguire, this exclusive training opportunity allows you to tailor the course content to meet the specific needs of your staff. Whether you're a clinic, healthcare facility, or wellness centre, our on-site courses offer convenience and personalised learning. Contact Matt today to discuss hosting a private MME course and unlock the full potential of your practice.
Don't just take our word for it—our patients can attest to the transformative results.
"I have suffered from bunions for several years and because of this was restricted to the type of shoe I could wear. I was recommended by a friend to see Matt, after an initial consultation and X-rays I began a treatment with Matt. I can truly say the treatment has been a huge success, I am able to wear all variety of shoes with no discomfort. The treatment is painless and the feet feel fantastic afterwards, and the daily exercises and very easy to do. I have no hesitation in recommending Matt for all your feet problems.."
"A few years ago I had an injury to my foot and since then have been struggling with pains in my feet so bad that I could barely walk by the end of my work shift. I would struggle to sleep because my feet were hurting so much. I've been going to Matt for 1 month now and can say I am already pain free! I really wish I had gone to see him sooner. Can't recommend enough!"
"I came here to seek help for painful feet after a bad experience trying orthotics elsewhere. I definitely felt that orthotics were not the way forward for me. Matt has provided relief from pain and a simple system of self maintenance which allows to keep my feet in good shape. In just five weeks i have returned to running, yet had not run once during the time i was trying the orthotics. My balance and flexibility in my feet and ankles has improved dramatically. I am looking forward to a pain free future for me fee."
Elevate Your Practice with MME Techniques!
Expand your knowledge, enhance patient outcomes, and differentiate yourself in the field. Join our esteemed community of practitioners and embark on a transformative learning journey. Don't miss out—book your spot in the MME course now!